Our Training Schools
Discipleship Training School
is an intensive, live-in six (6) month discipleship course (three (3) months of lecture phase followed by three (3) months of outreach). The DTS aims to develop the student's character, and to help the student develop their relationship with God. The DTS provides an environment that helps the individual get the heart of God to reach the lost. The aim is to form Christian character through an obedient response to God.
The next DTS's start:
July 24th to Dec 17, 2021 and Sept. 27th, 2021 to Mar. 2022 and January 24th, 2022…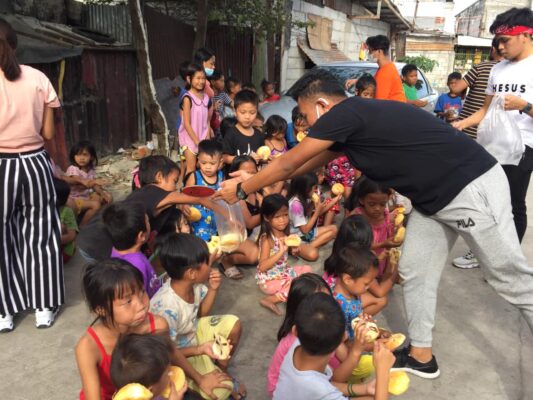 NEW!

Bible School for the Nations (BSN)
Lecture Phase: August 30th, 2021 to December 17th, 2021
Outreach Phase: January 10th, 2022 to March 4th, 2022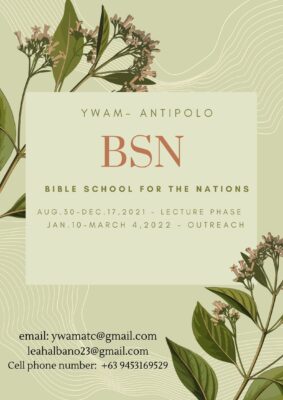 BSN Application Form (downloadable version)
DISCIPLESHIP TRAINING WEEKS this JUNE 2021!
JUNE is our target month this year for NCR-based, host locations! School will be out and everyone should be available. Contact us if you would like to HOST a 5-day DTW in YOUR location. All DTW Leaders/staff, and teachers will be transported/provided from the YWAM Antipolo Training Center. Note: We have one location reserved for Arenda, Taytay, Rizal – Dates are still pending as of April 1, 2021. 
#discipleshiptrainingweek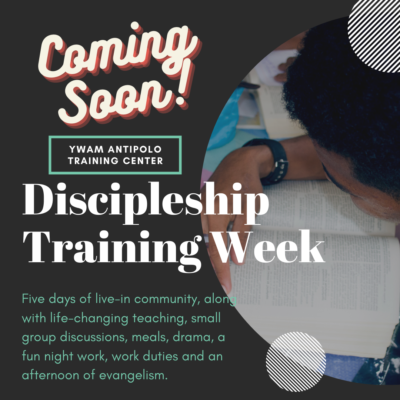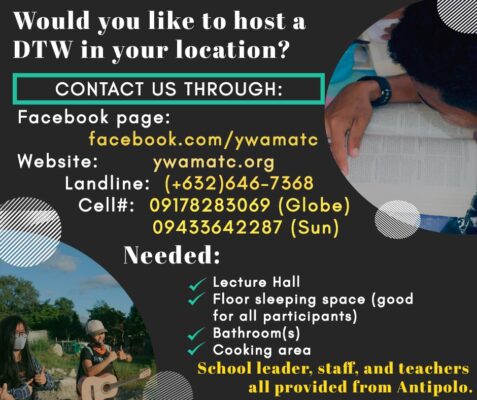 School of Evangelism
After the DTS is a secondary school called the School of Evangelism. A  24 week program with 12 weeks in the classroom and over 400 hours of evangelism. The perfect follow up to the DTS before launching out into a career of ministry and missions. We have 18 SOE locations internationally to choose from. The next SOE is [pending for] 2022 — the COVID lock downs of 2020 and 2021, and travel restrictions, has pended the schedules of everything.
Next SOE to be announced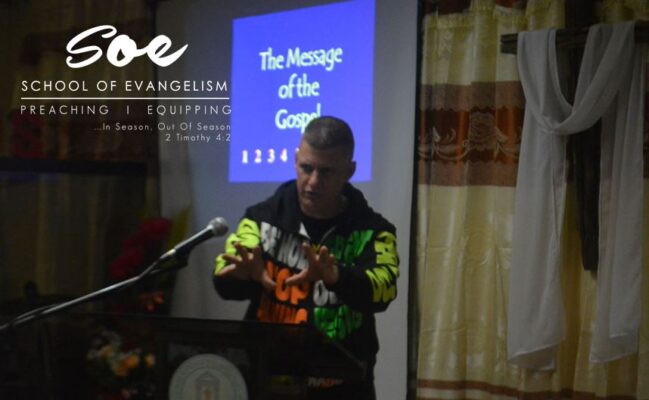 School of Worship
is a secondary school in YWAM. The aim is to establish the foundations of our calling to be true worshipers. The SOW equips students on how to use worship and intercession to demolish strongholds. The students develop as worship teams and their skills in leading worship effectively in their various local churches and ministries.
Next SOW is scheduled for July to December 2021
[Proposed for Baguio City. Waiting for Approval as of April 1st, 2021]